Master Thesis at Telenor
Write your thesis at a company in the forefront of digitalization and the network roll out
Are you a master, bachelor, doctoral or Ph.D. student, studying a technical education? Each term, we welcome students to write their thesis at Telenor. Here, you become part of a project team of experts, technical architectures, and leaders, who guide and help you through your work. Register your interest to get more information.
At Telenor you have the possibility to write your thesis around subjects like 5G, AI, technical processes, the 3G disassembling or other subjects related to network.
Why write your thesis at Telenor?
Telenor is a company in the forefront of a historically huge net modernization. We are currently rolling out the 5G network and restoring the 4G network, at the same time as we disassemble the old 3G network. The possibilities the 5G network creates will revolutionize the business sector and our lifestyle – Telenor is in the center of this big shift.
Other than the big network modernization we are working with services related to implementing new hardware for IP communication transport, experiment with new capability in the transmission domain, as well as Fiber to the Home (FTTH) and Fiber to the Building (FTTB) to mention a few areas.
Do you want to be part of this exciting industry and journey, and work in a team who value your knowledge and dedication? Do you also want to combine hands on tests, for example on our network, with theory? Then you should register for more info!
Who can apply?
Everyone who studies a technical education on a master, bachelor, doctoral or Ph.D. level are welcome to apply.
In the end of each term, we publish the job ad for our master thesis program, with a description of a potential problem or innovation we want you to write about. Register your interest via this email studentrelations@telenor.se to receive more info when the application opens. Your email should contain:
Your full name
Education
Level of studies
Email address
If you already know what you want to write your thesis about you are more than welcome to pitch your idea when you register your interest.
Meet students who write their thesis at Telenor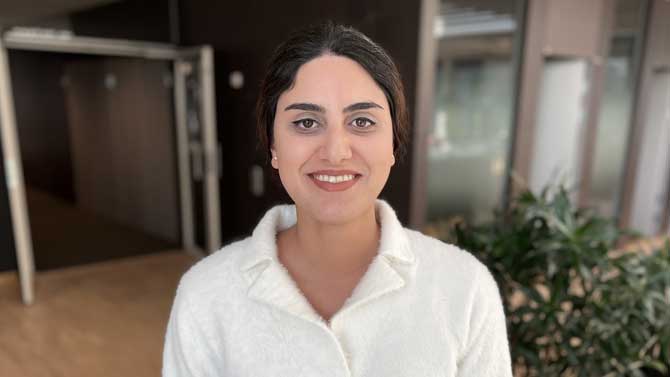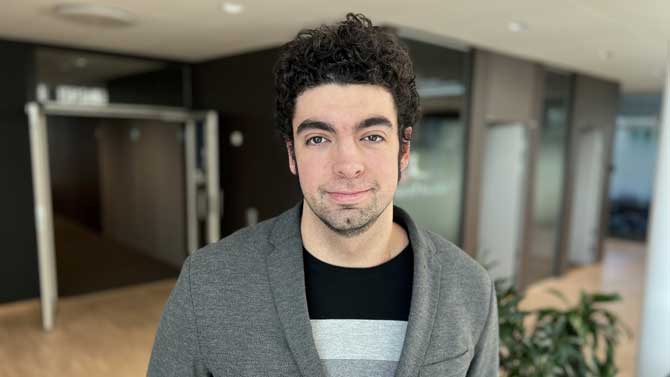 "I have access to real data that floods the network every day through different internal systems."

"My Ph.D. research at Telenor is on the application of artificial intelligence and machine learning for network control and automation towards improving customer satisfaction, network availability, and resource management.
The best thing about doing my research at Telenor is to get the opportunity to work with real data and interact with experts who are dealing with real-life scenarios on a daily basis. In fact, in Telenor, you have the chance to get involved in different telecommunication use cases, collaborate with people in different teams and with different specializations and accordingly boost your knowledge in the field and gain much experience towards your future career."
Maryam Bandali, doing her Ph.D. study at Telenor
"At Telenor you experience a mix of cultures, backgrounds and different ways of looking at problems."

"My thesis is about finding a prediction model for customer incident resolution time using Machine Learning (ML). The work consists in building a model using different ML algorithms to come up with predictions of resolution time for TV-related issues that customers experience and report.
I would say the best thing about writing my thesis at Telenor is working close to very experienced people and experiencing real work life. I have weekly meetings, standups, and deadlines at the same time as I'm using interesting systems and tools from Telenor. I always have someone to ask when I run into a problem, which makes me learn and improve professionally."
Borja Javierre I Moyano, writing his Master thesis at Telenor