1. Click on "Calls".

2. Select Voicemail.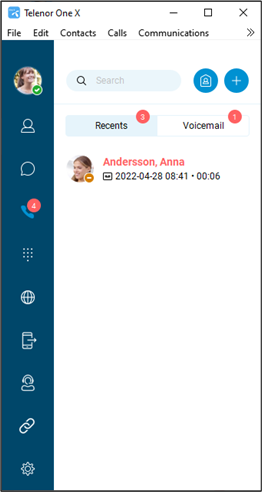 3. Select the message you want to play. You listen to your message by right-clicking and selecting "Play" or clicking the "Play Voicemail" button.


4. There are several options for managing your voicemail. The options, Call, Mark as played, Save as and Delete, are both visible or selectable if you right-click on the marked voicemail.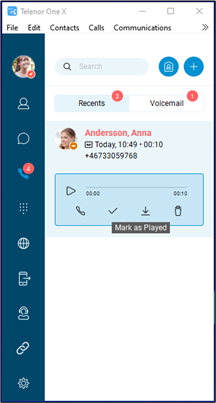 5. Settings
Click Options in the bottom left and select Voicemail from the dropdown list.
Here you can manage settings for how you want your voicemail to work.